Servicing and repairs from the Williams specialists
Regular maintenance is essential to retain the performance and condition of your tender.  At Williams Balear, we have the experience and knowledge to ensure you get the best from your jet tender and we offer a full range of services so that every inch of your tender is fully maintained and ready to go
Williams Balear is the only official Williams specialist on the island of Mallorca, and we have sub-dealers to attend customers based in or travelling to the islands of Ibiza and Menorca. We offer full technical support to any Williams tender owner, and we're always there with expert advice when needed.
Servicing and Repairs
We offer regular servicing plans, checking all of the vital components, and replacing them where needed. A full service usually takes around 2-3 hours, during which time our engineers will undertake a thorough inspection of your tender, including the engine, jet unit, props, fuel systems and hoses, oil levels, filters, bilge pump, anodes, gauges, and tubes.
It goes without saying that regular servicing will protect your tender from the rigours of the marine environment and keep it running smoothly, and we have the engine manufacturer's diagnostic software to reset service times and any electrical fault codes.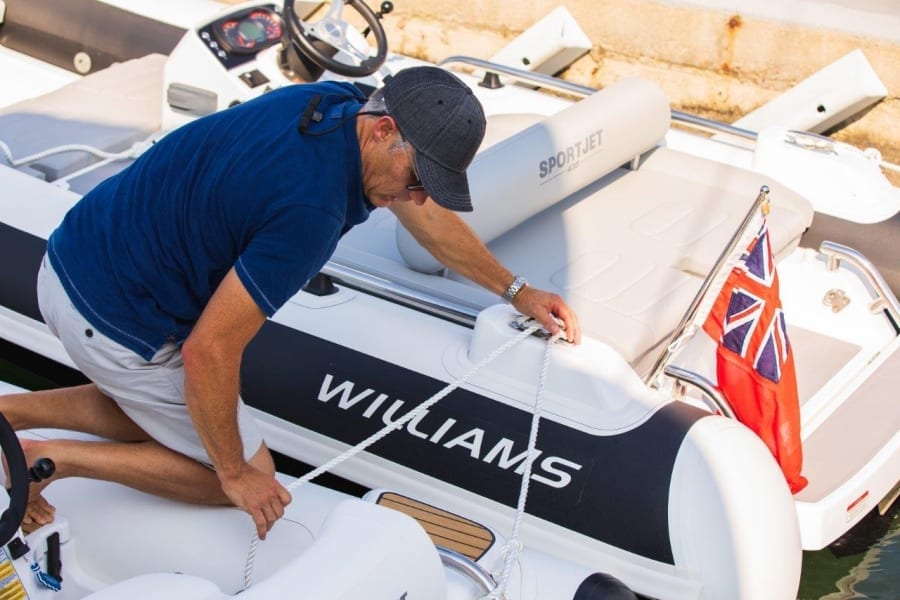 Tender Storage and Delivery
We can provide dry storage from our facility in Son Bugadellas, which means your tender will be stowed safely until you need it.  Storage can be arranged on a long or short term basis with flexible terms.
When you're ready to return to your yacht, we'll prepare it to ensure that it is full working order, fuelled and ready to go.  We can deliver your tender to any given location island-wide.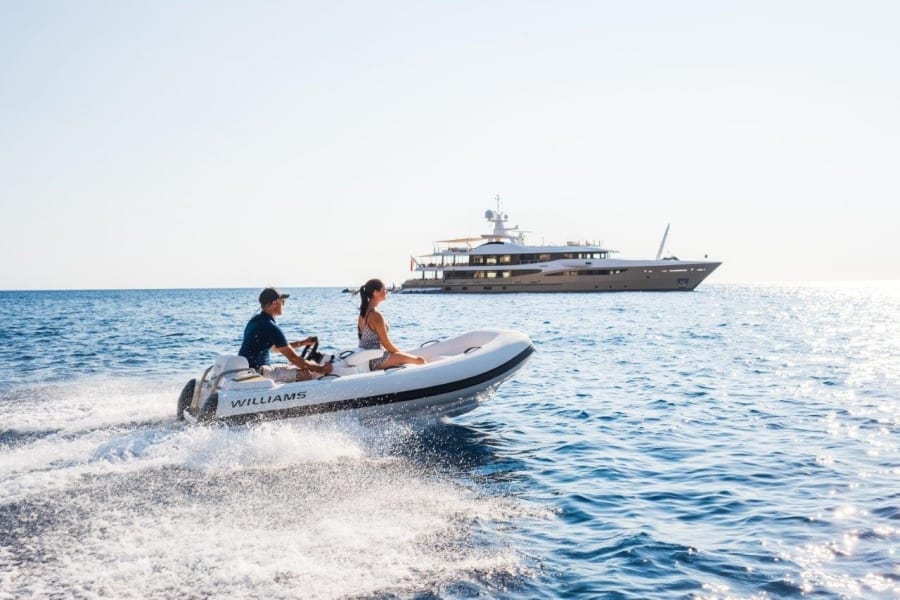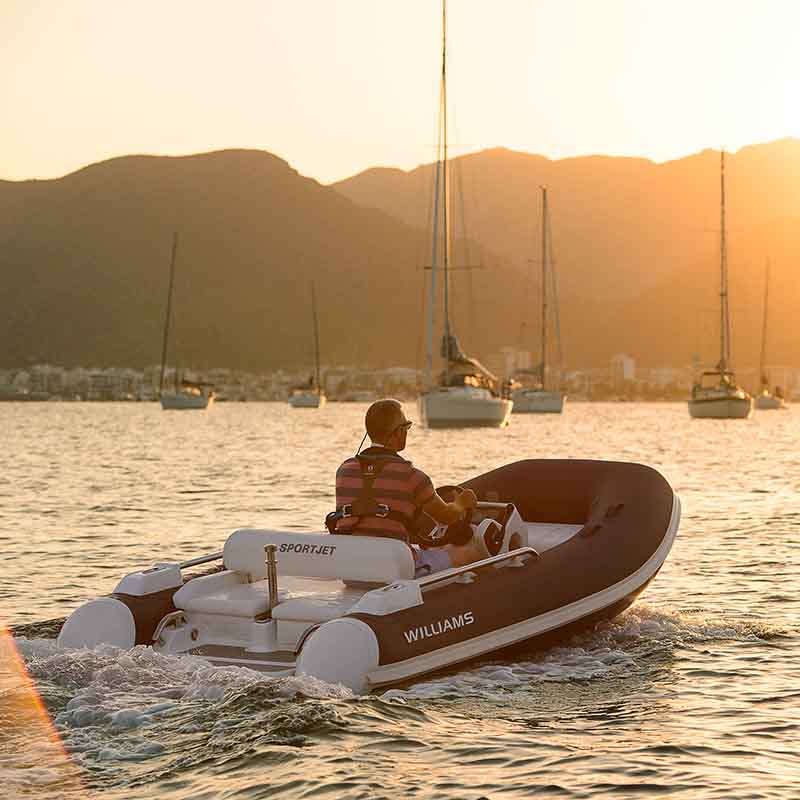 Winterization
As with most boats, jet tenders should be winterized ahead of colder months and the prospect of long periods of inactivity. Our winterization packages include cleaning, draining and flushing the system, antifreeze, oil and filter replacement and disconnection of the battery.

Tube Replacement and GRP Repair
Re-tubing will increase the life span of your tender. We can completely replace the tubes, or undertake a colour-matched repair, depending on the damage. We can also repair hair-line cracks, chips and gouges to GRP.
Get in touch
If you would like to arrange a quote for any of the services listed or discuss any issue with your Williams, please get in touch.
Latest News