Find your perfect hideaway – meet some of the Balearics' best beaches
7th June 2021
Scroll Down
For many superyacht tender owners the image of a dream beach is a secluded one. Free from the throng of crowds. The kind of spot where nature is allowed to have free reign. We have picked out the top idyllic beaches in the Balearics that are best accessed by jet tender.  Find your perfect hide-away among these hidden gems…

Cala Varques, Mallorca
The turquoise waves crashing against white sands makes Cala Varques impossible to resist.  Head here on your jet tender boat 12km south of Porto Cristo on the east coast of Mallorca, and you a world away from bustling beach resorts in an isolated wild paradise. There are no man-made amenities to speak of but who needs distractions from the stunning surroundings. With striking jagged rocks and cluster of coves hugging the 60m long beach, with lush greenery topping the cliffs, the scene is memorably romantic from sundown through to sunset. The shallow calm waters are good for swimming while the steep cliffs lay down a challenge for intrepid rock climbers.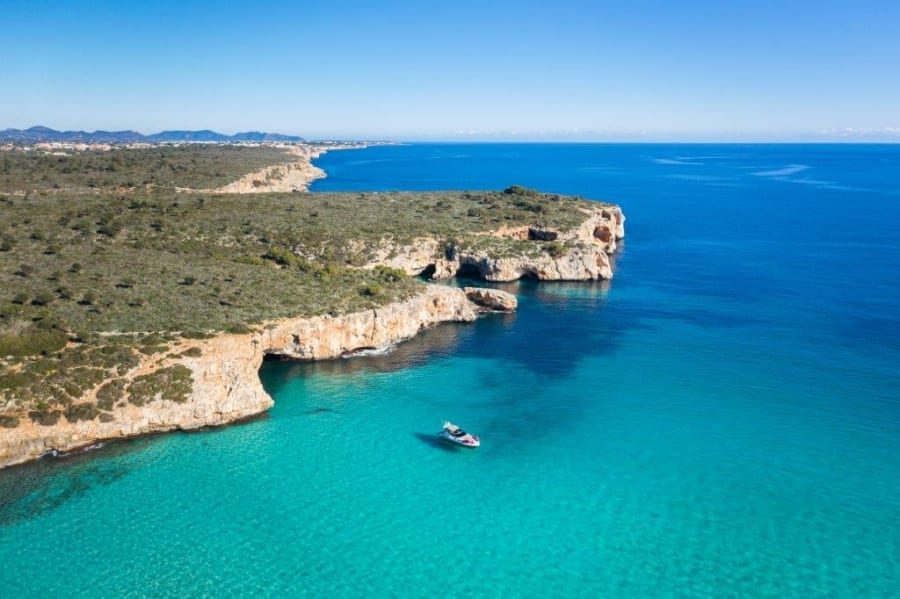 Cala Murta, Mallorca
Gentle cliffs, lush verdant hills, waters blending from jade green to azure… what more could you want from a peaceful beach destination?  Anchor your jet tender on the shores of the cove (which remains sheltered from the north wind) and from the pebbly beach admire picture-perfect views of Menorca on the distant horizon. Blessed with remarkable natural beauty, the beguiling spot is the ideal haven for swimming in crystal-clear waters or venturing into the natural landscape beyond the shores.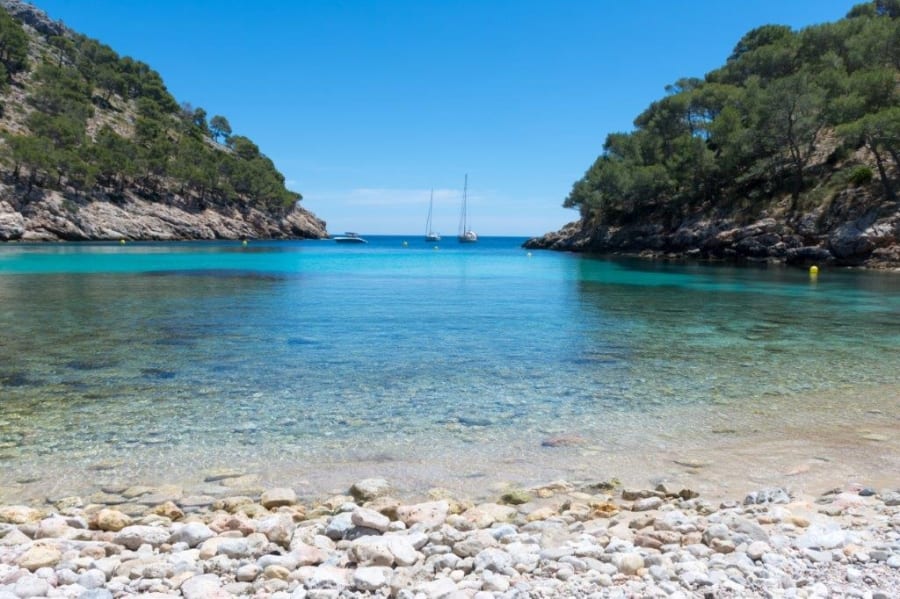 Cala Mitjana, Menorca
With a short stretch of sand lapped by glittering turquoise waters, a cloak of pine trees on surrounding hills and scattering of sea caves, Cala Mitjana is stunning in its simplicity. A great spot for the whole family to unwind. Relax under the dappled shade of the pines or splash around in the safe, shallow warm water.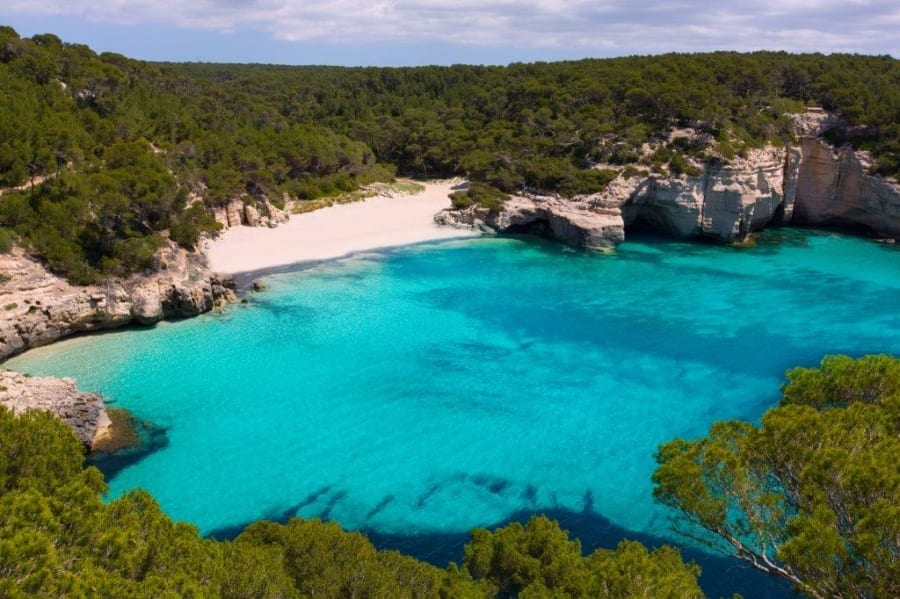 Cala Rafalet, Menorca
Onboard your nimble jet tender, unlike larger boats, you will be able reach deep within the inlet to arrive at your own piece of tranquillity at this magical cala near S'Algar.  With an area of just 20 square metres, the beach is intimate and cocooned by rocky cliffs in beautiful honeyed tones. Crystalline waters and sea caves around here attract keen snorkellers, paddleboarders and kayakers. Scale the cliffs to get a magnificent panoramic view of the sea.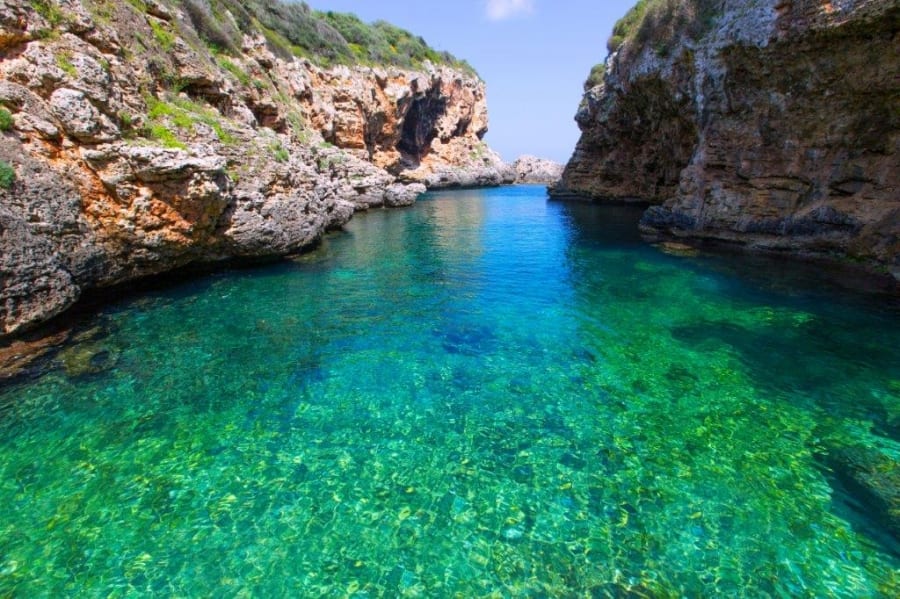 Are you are looking for the perfect Williams jet tender to whisk you away to paradise coves and beaches like these?  If so, view our selection of jet tenders for sale,  or email enquiries@williamsbalear.com  to discuss your individual requirements.